Sparking Off: an Extended Interview with Andrew Waterman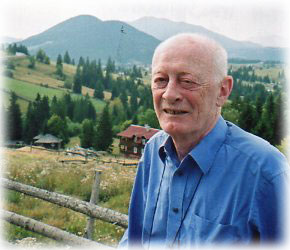 Sparking Off: an Extended Interview with Andrew Waterman
by Rory Waterman
Andrew Waterman was born in London in 1940. He studied English at Leicester, then went to Oxford to do a D.Phil, which he abandoned in order to accept a teaching post at the University of Ulster in 1968. On taking early retirement he left Ireland for Norfolk in 1998, and he has lived in the city of Norwich since 2000. He is the author of nine volumes of poetry, the first of which, Living Room (Marvell Press, 1974), was a Poetry Book Society choice, and he is also a recipient of the Cholmondeley Award for Poets. His most recent books are Collected Poems (Carcanet, 2000) and The Captain's Swallow (Carcanet, 2007). He has also written much critical prose. The Andrew Waterman Collection, an extensive literary archive, has recently been acquired by the David Wilson Library at the University of Leicester. He has one son: me.
§
Rory Waterman: How do you feel about being interviewed by your son?
Andrew Waterman: Unfazed. Obviously, we know stuff about, and have emotions invested in each other, beyond the compass of a literary interview. But doing this, I feel I can be as professional, and as candid, as with anyone else. Of course, I don't know what questions you'll ask. If you get uppity, I suppose I can disinherit you.
Your first book, Living Room, was published in 1974 by George Hartley's Marvell Press. Since that time, however, you have been with Carcanet. What occasioned this change of imprint?
I started late as a published poet. A shyness that prevented me sending anything to editors could account for that. After at 27 I did start, things went swimmingly. By 1972 I had enough poems, and enough already in periodicals, for a book. As I pondered where to send the parcel, a letter arrived from George Hartley, as poetry editor of New Humanist, inviting poems from me. Soon, Hartley asked if I had enough for a book he would publish under his Marvell Press imprint. Of course I knew Marvell had published not only Larkin but other distinguished poets, and that Hartley's magazine Listen had been a platform of the 'Movement'. His offer enabled me to leapfrog the nervy business of soliciting a publisher. George then lived in West Hampstead; I saw much of him when over from Ireland, and we got on. But I came to realise what years later I'd learn Larkin and Anthony Thwaite had also experienced: that George's attunement to poetry consorted with dilatory organisation. Well, Living Room eventually appeared in1974. It was a Poetry Book Society Choice, editors wanted my new work—by 1976, in a repeat sequence, an out-of-the-blue letter from Michael Schmidt asked for something to consider for his newly founded PN Review. Accepting my longish poem 'North Derry Nocturne', he asked if I'd a second collection ready, which Carcanet could publish. I had, but was under contract to give Marvell first option, and George had undertaken to do it, but was being unsatisfactorily vague about when. I met Michael and it was obvious that, in stark contrast to George, his editorial flair combined with a zest for business reminiscent of a competitive child at a Monopoly board. I don't know the details, but there ensued correspondence between Michael and George, which resulted in Carcanet publishing From the Other Country—a two-way title, true whichever side of the Irish Sea I was on.
It is interesting what you say about the title of your second book, From the Other Country. Your career as a poet really got underway after several years of living and working in Ireland, but you grew up a Londoner. Do you think this sense of dislocation was important to your poetry at the time?
Not just 'at the time'. Feelings of 'dislocation' pervade my poetry. Living and working in Ireland, and during its 'Troubles', while also to-ing and fro-ing between it and England, certainly sharpened these. But there had been earlier formative 'dislocations': when, with no forewarning, my parents separated and my younger sister and I removed with mother from Woodford to Croydon, well, to you it's all London, but to a primary-school boy it was into a different culture: the slang and playground games, the rules of marbles, were different. And all my old friends gone. A later 'dislocation' was walking out of my sixth-form course, and a few months later home, for years of miscellaneous jobs, including kitchen porter, bank clerk, bookshop assistant, while living in inglorious bedsitters. Poems I wrote, but didn't then publish, during my English years before I got to Ireland, voice a soul screaming to burst free of the cage of London, its sprawl of concrete and commuterland. 'I'm among, but not of all this,' I phrased it at the time. I talk of circumstances; but perhaps a sense of estrangement is fundamentally temperamental. During those years I read the great Russian novelists. Characters in Turgenev disagreeing passionately about real things, like the meaning of life, while remaining intense friends. The English weren't like that. Demur at anything, and they'd start shuffling uneasily from buttock to buttock. I wanted to live in nineteenth-century Russia, but lacked the means—the air-fare and a time-machine. Ireland, when it chanced along, wasn't a bad substitute.
'Disagreeing passionately about real things. . .while remaining intense friends' doesn't sound much like Northern Ireland in the years after you arrived.
With its murderous strife, bigotries, intransigence in politics, arising as elsewhere around the world where two sets of people believing they belong to different histories and cultures inhabit the same territory. But at the level of personal relations, I find the Irish more open about deeper feelings and carings than most English people, who typically retreat into small-talk. And less apt to bridle at dissent.
Tell me a bit more about your moving to Northern Ireland.
I first visited Ireland—Dublin and Killarney—in 1967, after my first year as an Oxford D. Phil student. My grant ran for another two years, so I wasn't seeking a job when, the following spring, someone in the Worcester College common-room read out academic posts advertised in a newspaper, including one for English staff at a newly-founded University in Northern Ireland. I thought, 'I enjoyed holidaying in Ireland last summer,' and applied. Thus I found myself, one May morning, standing at the edge of Coleraine registering that the cross labelled 'the University' on the map they'd sent me corresponded to a prefab, with beyond it girders jutting, in the dip of muddy field before me. No city of dreaming spires. On the interviewing panel was Walter Allen—an old-style man of letters, whose work I knew and admired, who had been appointed the first Head of English. He was another reason why I had applied. Walter asked whether I wrote creatively, and I could tell him that I'd just had my first poem published. Also at the interview, the place being so new, with as yet no students—by October those girders would be concrete-clad to accommodate them—I reckoned I might dodge deep interrogation by asking lots of questions myself. What scale of library would they have? I was shown a barn with metal shelves in it, books askew on these and farm dogs bounding about. I was offered a job.
You moved from Oxford to Derry as the 'Troubles' started in earnest. Wasn't this quite a shock?
I was asked to teach my first year at Magee College in Derry, which had long taught students for Trinity College Dublin degrees, but was now incorporated into the new University. As I arrived, the Civil Rights movement, John Hume to the fore and centred in Derry, was holding its early marches, met with police batons and water-cannon. The injustices—anti-Catholic discrimination in jobs and housing, the electoral gerrymander whereby Unionists controlled a two-thirds Nationalist city—were blatant. I watched things escalate into 1969, the Catholics, after suffering notable batterings, now fighting back. Until the moment in August when, following the Apprentice Boys' march—which hadn't been attacked, though tensions in the city were obvious—the RUC with stone-throwing loyalists alongside charged up William Street to assail the well-prepared Bogside. Out with my camera I have a photographic record of that, and of much of the next three days, including the armoured police vehicle hurtling to smash the barricade at the entrance to Rossville Street, from whose high flats petrol-bombs then rained on the invaders, and the first-ever, and wildly undisciplined, use of teargas on United Kingdom streets—my eyes streaming, my camera still seeing. In crowded darkness by the Catholic Cathedral, another frontier, I for the first time in my life heard shots fired in anger. My flat was nearby, and I had the curious experience of watching television footage of buildings burning, then looking up to see through my window the same blaze for real, two blocks away. That night, after the fizz and flare of more cars being set alight in the street below, the three girls in the flat beneath mine, bank workers, had had enough. I helped them pack their own cars to start for the border. The next day the British Government sent the army in—Welsh soldiers puzzled that they'd been booed by union-jack waving 'loyalists' on their way, and were now welcomed by the Bogsiders. An old man shaking his head below Derry's walls, looking up at Butcher Gate, told me the last time he'd seen British soldiers there had been fifty years ago, 'and then we wanted them out.' Things would change. Was it 'a shock'? you ask. Some things were, and some were in human and moral terms shocking. But mostly, I found it fascinating, and a swift learning-curve.
In your long poem 'Out for the Elements' you refer to 'academic jackals'. You were an academic for many years. In what ways do you differ from what you discredit?
You filch my phrase from its context, in which a young Manchester woman talks of her children, some of whom it becomes clear have died, all in the present tense, 'We're five', 'they're two, the twins', as still alive to her. Here, my poem comments, is 'life answering academic jackals / who, reading Wordsworth, have demurred / at "We Are Seven" as absurd'. Wordsworth, in his poem dramatising an encounter with a girl who talks comparably about her siblings, had the guts to risk being mocked. And now before me life had movingly vindicated him against those who have jeered. A wonderful moment. Of course, not all academics are parasitic scavengers, or vaunt themselves above literature's great writers. Many love and respect it—are sensitive readers, valuable scholars and critics. And sometimes poets and novelists.
Is academia a good environment for a poet, do you think? Was it good for you?
I don't see how one can usefully generalise about this, since poets are as different from one another and in the environments which benefits them as are people generally. To be paid for reading, thinking about and talking about literature one wants anyway to do that with was for me, in itself, nothing to complain of—and I do think any writer's own work needs the nourishment of reading that of others, including the great stuff from the past that happens to feature on academic syllabuses. But obviously academic literary studies can foster kinds of pretentiousness, aridity and careerist manoeuvrings, and like all institutions universities have their characteristic lunacies and pettinesses. I needn't here enlarge on these, but only remark that like others in academia, the poet should guard against them. Making unimportant things the important things in life can never nourish a writer's work, nor be kept from infecting it.
You send up these 'characteristic lunacies and pettiness' in your poem 'In the Cobweb Club', written the year before your retirement, in which you ask 'How did we get here, where did it all go wrong?' Near the end of that poem a version of drunken chaos reigns: 'Professor Heathcliff flails round the bar in search / Of the pipe in his mouth' and one 'Dr Medusa' studies 'gin, not genetics'.  Would any of your former colleagues recognize themselves in this poem? Though comic, does the poem express a real need to escape?
In the cases of the characters you cite, specific former colleagues could recognise themselves whenever being in that sort of state, or vanity, didn't preclude it. Also the one who 'drops off on his perch / without dropping off'. The poem is unusual among my work in being one directly stimulated by, and presenting, academic experience, otherwise not a fruitful source of my poems. That it was written the year before I took early retirement is coincidental, the poem doesn't voice any sudden need to get out. It presents only one aspect of how things could be. Though the notion that that picture of the senior common-room had its truth, may be supported by the fact that my nickname for the place, 'the Cobweb Club', had passed for a time into fairly general currency among other members.
You've told me a similar story to Prof. Heathcliff's about how you'd once spent a considerable time looking for your own pipe. Is this just a very private joke or are you implicating yourself? How comfortably did you fit into the 'Cobweb Club' and academic life generally?
Aware that you've heard my yarn about how, after searching my office for my pipe I enlisted the help of a secretary who informed me that it was in my mouth— unlit, mind you—I thought you might wonder if I'd transposed this to the poem's drunken context, but forbore from detouring into all that. No, detail in 'In the Cobweb Club' recalls a similar error I saw someone else make, so isn't 'implicating myself'. No great coincidence, for pipe-smoking was then endemic among academics, including myself, enlightened enough to recognise tobacco's dangers but of a generation whose members had become addicted, so we'd got only as far as switching from cigarettes to a supposedly more benign pipe. To 'fit into' a context as diversified as 'university life generally', including its common-rooms, wasn't for me a goal—it was obvious that under the roofs of any university jostles a gallimaufry of intellectual activities that rest on assumptions not only radically varying, but sometimes mutually inimical. There were, occasionally, chip-on-shoulder characters who'd denounce Shakespeare as 'useless', because lacking the practical application of bridge designing or whatever their own game was. Failing to grasp that the uses of education might encompass not only utilitarian aims, but awareness-enlarging ones. Let's not bridge the river just to shuffle fools between its banks. I hasten to add that the fellow academics I felt attuned to —and these were many—by no means all belonged to literary or kindred humanities subjects, nor did those I didn't feel attuned to necessarily not do so.
What writers have influenced you most of all?
I'm sceptical of concepts of 'influence' which construct poetic genealogies. I don't feel these convey the true nature of the creative connections that occur among writers, which is mostly best conveyed by the word affinity—of temperament, taste, imaginative preoccupations and processes. That, and recognising it, is what crucially links poets, both within and across generations. Marvell with Donne, Larkin with Hardy. The poets I feel most affinity with include George Herbert, Wordsworth, Louis MacNeice—each expressing inner quest through everyday experience and observation rendered in language which is evocative but doesn't strut. But the poet to whom I have felt closest of all is Edward Thomas. I didn't read Thomas until I was twenty-six, and already very much myself, including as a writer. So not 'influence', but recognised affinity. Of course influence of a direct cause-and-effect kind does happen—for a decade after his 1930 Poems, Auden's manner infected other poets like influenza. In broader, and healthier terms, twenty years earlier came the influence of those two Americans in London, Eliot and Pound. They didn't occasion imitation in the way Auden would —trying to write in the manner of The Waste Land could only result in parody—but opened up for others new possibilities both for poetic technique and structuring and for subject-material—urban squalor and chaos among other things. Stuff felt to be unavailable to poetry by the Victorians.
Is there ever a risk of breaking into imitation? Do you think you have ever succumbed, or been the victim?
Plainly, there is a risk, as the poets I've alluded to who haplessly imitated early Auden demonstrate. And others in every generation. It can be willing surrender to a current fashion, as with those poets who thirty years ago, picked up from Craig Raine the notion that by pretending not to recognise some everyday object such as a telephone or house, they'd achieve a fusion of Wordsworthian wonder and Metaphysical wit. They were writing to a formula, with results mostly as tedious as those Anglo-Saxon riddles where you work out that the answer is a plough, or wine. Conscious imitation for purposes of pastiche or parody, or as a kind of homage, can be fine; but otherwise imitation just means the poet hasn't found, or has mislaid, his own voice. I'm not aware of having succumbed.
Please say more about Edward Thomas. Why do you feel such a temperamental affinity to him?
'Must I be content with discontent / As larks and swallows are perhaps with wings?' Thomas asks in 'The Glory'. That's pretty much me, and my sense of such a temperament's possibilities—after all, these birds can fly. Then there's Thomas's refusal to be taken in: in 'But These Things Also' his notation of things that 'also are Spring's' runs counter to the season's stereotypes: 'grass / Long-dead that is greyer now / Than all the winter'—I mean, that's true, but most people, including poets writing abut spring, never notice it— and

The shell of a little snail bleached
In the grass; chip of flint, and mite
Of chalk; and the small birds' dung
In splashes of purest white:
All the white things a man mistakes
For earliest violets. . .
—but Thomas doesn't. An earlyish poem of mine entitled 'A Landscape for Edward Thomas' tries to capture some of this, and of a spirit 'seeking beyond where it could last turn back'. There is pervasively in Thomas a sense of something drawing one on, like the bird-call in 'The Unknown Bird' that seems to come from 'past the edge of the world', and no voice ever known 'better than this', that can never be reached, nor its utterer seen. Or it can be an irrecoverable past thing—read 'Over the Hills', another poem enacting what for me too has been core experience. But at least these lures give one direction and focus, save from aimlessness. But, along the journey, in everyday human contacts so often, as he puts it in 'That Girl's Clear Eyes'—which however 'utterly concealed all / Except that there was something to reveal'—'Every one of us / This morning at our tasks left nothing said, / In spite of many words'. I'm answering with illustrative quotations, because an interview is neither the place for an essay, nor has space for one.
In one of your earlier poems, 'Over the Wall', you have an image of 'one great tree / locking earth to sky'. In his poem 'Going', Philip Larkin has a tree 'that locked / Earth to the sky'. Was this a conscious echo, coincidence, or something in between? I know Larkin is a poet you admire.
There is a further dimension to this. But first, when—and not so early, I was nearing forty—I wrote 'Over the Wall', I was indeed familiar with Larkin's poetry, including 'Going', so I'm rather amazed, and find hard to explain, the certain fact that he never entered my head while I composed my poem. My wording is too close to Larkin's to be termed 'imitation', but if I'm innocent of the charge in the first part of Eliot's observation that 'Immature poets imitate, mature poets steal,' neither can I claim I was demonstrating maturity by wittingly nicking it for my own purposes. What was in my mind—and may explain why Larkin wasn't, and is the further dimension alluded to—was a detail in a poem I'd written long before, entitled 'The Last of Summer (Richmond Park, 1962)'. That, like other poems written before I started to send things to editors, I didn't put in my first collection, though like such others it is in the first section of my Collected Poems. But when I wrote 'Over the Wall', 'The Last of Summer' was unpublished, so I felt free to plunder it. It contains the lines, 'and the great tree beyond has roots / in earth and sky, locks each to each,' and it is these I reworked. Given the wording I finished with, the Larkin must have been lurking in my unconscious. But the origins of the image for me are not literary, but belong to a specific day in Richmond Park, and a tree seen beyond Pen Ponds there.
Which contemporary poets do you enjoy reading?
Once upon a time, from my late teens when I discovered London's bookshops, their poetry sections and magazines—I even worked in a couple, terrible pay but the stuff at my fingertips—I read extensively among contemporary poets. At first mostly much older than me. Auden, MacNeice, Betjeman, were living presences. There was the thrill of spotting new poems by them in, for example, Alan Ross's London Magazine—which in time would sink to publishing the likes of me—or snapping up their latest collections. I enjoyed Larkin, Davie and Enright among the 'Movement' generation, early Hughes and Gunn, Gavin Ewart for being funny, R.S. Thomas's Welsh hill farm poems— less so his later abstract stuff. I have intensely admired the rich complexities of Geoffrey Hill. Among Americans, Lowell, Wilbur, Anthony Hecht, Louis Simpson. And, as we got into print, there were poets of my own generation I enjoyed—among them Peter Scupham, John Mole, some of Douglas Dunn. Around my 1968 move to Northern Ireland, came first Seamus Heaney then a bunch of poets from the Province. Collectively, I felt they got a soft ride from English reviewers, beguiled by their plight in strife-torn Ulster, but Heaney and Derek Mahon stand clear. But then, from around 1990, I lapsed from having any comprehensive awareness of the new poets emerging. It did seem thenabouts that within general cultural meltdown the traditional tacit assumption of poets and readers that the exploration of human experience in memorable language is what poetry is for and the source of its satisfactions, was being rather lost sight of. Instead, there were poets setting themselves up as gagsters and 'performers', or peddlers of the trendily 'relevant', or being 'in residence' at banks or prisons. A throwaway art, sucking-up to the audience by telling them what they already think, rather than challenging or enlarging that. It's not that such writers are trying to fulfil the old high aspirations and failing, as poets have always done, but that they are not even trying. Theirs is an entirely different game. But all this is too sweeping. The old central human longings, and impulse to clarify particular experiences, and why certain things move us, persist, and I do come across poems by younger writers which are the real stuff. Only, I'm not nowadays familiar with their work in bulk.
I know that there is no magic formula, but could you talk a bit about what tends to prompt you to write a poem, and how it then gets written?
Poems can be prompted in different ways. A poem may be written to mark a specific occasion, and then—whether it's been commissioned or is triggered by a wish to muster something fitting—parameters are accepted in advance. Writing with satirical intent can have pretty deliberate origins. But otherwise, what I find characteristically happens is something like this. A poem starts with a fermenting in one's mind of some detail or occurrence, maybe in itself trivial —a view across a field or a supermarket, a scrap of conversation, something in history, or on television, in a relationship, or a dream, or suddenly remembered. Often a collision in my mind of such things, in life perhaps belonging to different times and places. So one is nagged into—well, once it was jotting, crossing out, trying again on sheets of A4, nowadays it's tapping at my computer—and only that, the work, discovers whether or not there's a poem. Into which conscious toil further incalculable stuff may erupt to reconfigure things. And those abiding themes and preoccupations which thread through one's work. Intuiting the right form and movement is crucial. And solving the technical problems helps to clarify meaning. Half the process is getting rid of stuff—if in doubt, leave it out. Then, one ponders the poem's structure, what it is gathering towards. Particularly with a long poem, and I've written several, mapping the way ahead becomes important in composition. The process is like—well, I think of a sculptor, not that I've ever tried doing that, but I mean starting with an inchoate mass of material, sensing some satisfying shape inside it, and trying to elicit that, at first not sure what shape it might be, but trusting an instinct. At the end, the rubble one has chipped away litters one's draft sheets—or nowadays, except for occasional work-in-progress print-ups I do, is dispatched into the void with a tap on the 'delete' key. And there, with luck, stands a poem.
For my wedding in 2007, you wrote a very moving and serious poem called 'Happiness'. You have, yourself, been married four times. How do you feel about marriage?
Narrowly construed, marriage denotes a legal contract directing the personal lives of its signatories. This only impinges when things go badly, and then I find it absurd and offensive that the state, in the person of some clerk or judge, can poke its nose into people's intimate lives. Where there are children, the state must have a default role of intervention. But marriage is irrelevant to that. As for 'marriage as an institution' in a broader sense, stable family units conducive to a healthy society, in general yes, but many such units are hell for or harmful to those in them. I have personally cherished the ideal of a lasting relationship with one special person. For those who find this, I am glad. Rather than a legal, I crave a spiritual dimension to such a bond. But contemplating some couples who have invoked this through a church ceremony, I can't believe any possible God could rejoice at their union.
You have been referred to as something of a confessional poet, but it is interesting that a reader of yours could know all about certain aspects of your life and virtually nothing about others— your marriages, for example.
Your comment surprises me, because there are plenty of poems among my work which directly and openly—I prefer such words to 'confessional'—present relationships; encounters, tendernesses, hurts, vulnerabilities, partings, the joys and pains of things. Many of these are in my first two collections, though two sequences, 'Transfigurations: a love cycle' of eleven poems, and 'Love's Admonitions' with five, are much later. What may occasion your remark is that these poems don't make explicit whether or not the particular relationship entails marriage, and certainly don't chronicle the historical facts of a marriage—or other relationship. They are very personal and direct poems evoking or enacting intense moments in or aspect of relationships.
You are a very honest writer in many ways, but honesty can hurt. Have you ever published something and wished you hadn't?
I've only regretted publishing poems which have later seemed not good enough—Hence the omissions from my Collected Poems of some things in previous books. I've never regretted publishing a poem because it might be hurtful to someone—including myself. In one poem, writing 'and nothing admitted of ignominy and shame'—Wordsworth again—I plainly convict myself of both. In A Sort of Life, Graham Greene famously wrote, 'There is a splinter of ice in the heart of a writer.' One is simultaneously inhabiting and observing one's life. Weighing its creative potential. That doesn't preclude empathy, Keats's 'negative capability', which is also essential, as it is to responsive reading.
It's interesting that you quote this from Graham Greene. Do you think you are particularly self-aware, self-critical?
Yes, such is my lot, temperamentally—which doesn't of course mean I'm always accurately so. And in a more specific context, writing a poem, a process occupying an unforeseeable amount of time, spread over days, weeks, or longer, trying to discover and clarify, from whatever eddy or collision in one's unconscious might have sparked it off, its true utterance, in the most telling words, recurrently discarding bits judged otiose or flawed and trying afresh— all this can hardly not entail a far more intensive toil of critical self-awareness than one can decently expect any reviewer or critic to bestow on it. Well, some careless rhapsodies or unchecked spates of surrealism do get dashed off, but not by me. Again, this doesn't guarantee that it'll be a good poem.
I don't detect a lot of self-criticism in your poetry. Your poems are often autobiographical but you rarely, if ever, portray yourself or your actions in a negative light. The same cannot always be said of your portrayal of others.
My previous reply related to self-criticism first as innate to my temperament, then as a literary activity during composition, not to my poetry's contents. From an early poem such as 'Only Connect' on, there are bits which are 'self-critical'. They don't accumulate to a treasure-house of breast-beating. Nor does the work of most poets, including those with a fair bit of autobiographical content. From The Prelude to the poems of Seamus Heaney—though again, there are flickers. Mostly, we are stirred by other things. Larkin was perhaps uncommonly self-condemnatory—'swill-tub of finer feelings'—and thus gave hostages to prissy commentators on his life: 'He was too selfish, withdrawn, and easily bored to love, why he admits it in his poems! Send him down!' Still this is only a tiny proportion of his work. As for how I portray others, I've earlier invoked Keats's concept of 'negative capability'. Writing poems which present other people entails imaginatively entering into what it's like to be them, someone not oneself and with different feelings. I'd hope my work contains far more empathy—with clerks, railwaymen, the ordinary Manchester and Irish people who abound in 'Out for the Elements', people I've known—than negativity. There is also comical satirical stuff, such as what you've remarked in 'In the Cobweb Club'. And anger about the iniquities of institutions, abuses of power, and suchlike. I am probably not over-kind about people responsible for these, bosses, bureaucrats, judges.
The book of yours that means the most to me is probably The End of the Pier Show, published in 1995. It is, in places, wonderfully candid. However, I know full well that through the early- and mid-1990s you were battling fairly severe alcoholism. I find it interesting that, firstly, you produced work of this calibre at such a time in your life and, secondly, your alcoholism has remained absent from your poetry.
Not quite: 'Zugzwang', in my 1990 collection In the Planetarium, talks of 'Flexihour scotch, book-crawls, to fend it off.' But like what was for much longer central in my life, university work, the drinking didn't feed into poetry. I drank uncontrollably—but retained much control over the occasions when I drank. I never defaulted on lectures. It was an evening thing, developing when, after my child, yourself, was summarily removed to England, it was painful to be in what had once been the home where you'd played. And there was the stress of the difficulties I encountered over my visits to you. Such were the circumstances of that drinking—I don't say its cause, for someone else the consequence might have been different. Those circumstances are the 'it' my 'flexihour scotch' sought to 'fend off'. My avoidance of home not only took me to bars, it kept me late in my office, where many of those poems you like got written. But inebriation blocks not only composition, but whatever sparks a poem off.
Has your move to Norfolk in 1998 affected what 'sparks off' your poetry, do you think?
Not in terms of basic drives and preoccupations. But like Ireland, and London earlier, Norfolk has become a setting for, or has also prompted, poems. Even when a poem's material has nothing to do with any place, it can get clothed in local details, so differs from what it would have been if written elsewhere.
But your most recent book, The Captain's Swallow, is set entirely in the Aeolian Islands, north of Sicily. Why did you choose this restriction? Are you happy with the results?
Well, there you are: my Sicilian sojourns have had more impact on my poetry than living in Norfolk, though the River Wensum has been seeping into it recently. I first spent several weeks in the Aeolians in 2001, when I was learning Italian, and wanted time somewhere in Italy where not much English would be spoken. I got to know people there, loved the islands, and have been back every year since. The poems in The Captain's Swallow were written from 2003 to 2006. My idea in excluding 'non-Aeolian' poems—not very many, in fact—I wrote during that period, was that thus the poems, though diverse in themes and mode, through their shared Aeolian setting and with specific characters and places recurring, might aggregate to make a unified impact as a book, beyond that conferred by being the products of a single sensibility. Usually, in the nature of things, a collection of poems consists simply of what one happens to have written since last time, juggled into an arrangement that somehow 'feels right'. Am I 'happy with the results'? Yes. The Aeolian setting is not for me one which holds the long-ago memories and experiences which can nourish creativity, so lent itself less readily to a kind of introverted, recollecting poem that often features in my work. Though there are poems in the book—'Broom in May', 'Pecorini Mare'—with such resonances. During my 'apprentice years' when I wasn't publishing, poems came as a sprinkling among lengthy, if unfinished, novel-drafts. And in poetry since I've always liked doing things with characters and dialogue, including being funny. And bits of narrative. Territory traditionally proper to poetry, which its practitioners have sometimes relinquished since the novel came along. Anyhow, there's much of all that in The Captain's Swallow, as well as lyrical and evocative stuff among the exotic volcanic scenery, and delvings into the islands' rich history. Though there are some darker tinges, it is probably my 'happiest' book—which readers may either like, or not.
In the poem 'Nocturne', which is in a sense about setting off home from Lipari, you refer to the Irish folk group The Dubliners. Something Irish, not English, seems to be in your thoughts as you return home from Italy.
'Nocturne' quotes a song from a Dubliners' CD I was listening to on the occasion of that leaving of Lipari, as I got up in my apartment before dawn. The words my poem quotes, 'But since it falls unto my lot, that I should rise, and you should not', are in it not because they're Irish, but because they voiced my feelings. English and Irish settings alike have come naturally to, and will continue to inhabit, my poetry.
Until you reached your forties you had not really travelled beyond Britain and Ireland, but since then you have spent a lot of time all over Europe. Do you wish you had spent more time abroad?
Yes, I do. When I was growing up, the question of foreign travel never arose. My family hadn't the money. There were school exchange trips, mostly to France, which kids with wealthier parents went on. Then, for years, I was working at a sequence of clerical and manual jobs, never unemployed but not stopping in them long enough to be entitled to any holiday. Then came five years as a student, and working on the railways every summer. At last when I was twenty-eight I had a university post and a half-reasonable salary, but that was in Ireland and I spent my spare time and cash exploring that country, which I don't regret, and revisiting friends in England. I'd nothing against abroad, it just sort of got missed out. Then, when I first went there—when you had your first birthday— in the Austrian Tyrol, I thought, 'If this is abroad, I like being here,' and I've been back a lot since. Most often to Italy, because I've learnt the language. But I've not crossed the Atlantic or the Equator, and may well never do so. I started travelling too late.
Yes, what about America? You showed no interest in visiting the US when I lived in Boston a couple of years ago. What do you think you would find there?
For most of that year you worked up a mountain, it all sounded pretty third-world. But yes, it was probably remiss of me not to cross the Atlantic while you were there. It would be rash of me to generalise about the USA. Like most people in the United Kingdom, or indeed the world, I feel I've been deluged with stuff from and about the place since birth. Much of it crass and awful, though obviously there are decent exceptions, including in their literature. It's got no civilized antiquity. Wigwams and totem-poles don't quite match up to Greek temples and the Taj Mahal, and aren't as durable. And the life of the mind didn't get off the ground until just over a couple of hundred years ago, and anyway was a European import. It is to me axiomatic that all parts of the world have their unique attractions and points of interest, but the USA remains far from the top of my travel wish-list, trailing well behind Japan, or Latvia. As I've acknowledged, I started travelling too late, and it's still European countries which are the biggest draw for me.
You lost a lot of your eyesight in 1990, but sensitivity to colours and changes in light remains important in a lot of your poetry. I am thinking particularly of 'Sylvanshine', written in 1998, with its intricate description of a tunnel of trees in headlights.
You perhaps make my sight-loss seem more abrupt than it was. When glaucoma was diagnosed in 1982, my left eye was already well on the way to being a goner, which was embarrassing to realise but, I gathered, not uncommon: normally one has both eyes open so just doesn't notice. By 1990 the various eye drops used to keep intraocular pressure down and prevent further damage to the retina were ceasing to work, and an operation was necessary to stay things, which is what treatment for glaucoma seeks—because the retina is physically part of the brain they can't restore vision already lost. Then cataract developed, and I had an operation in 1999 for that, which they can remedy. It was like having frosted-glass removed. But yes, it was in 1990 that the point came since when I can't really read normally, slumped in a chair or train, but have to use a video-magnifier on my study desk. I have also a wonderful little portable one I take on travels and can screw to a table anywhere. And I can't read the information on screens in airports. And so on. But I don't have prohibitive problems roaming about hills and scenery. And the visual loss—in my right eye, the left as I say had had it long ago—isn't a matter of some sort of dimming-down, but of visual field and acuity. Colours and light are as bright as ever. Incidentally, in dreams, unless sight-loss is part of their plot, my vision is normal.
Your description of volcanic islands as 'two tents pitched on blue', in 'In the Tyrrhenean Sea', is vivid but not detailed. Presumably it corresponds with how you can see them.
But in this case, with how anyone would see them. The words in my poem directly preceding those you quote are 'far islands'. The poem enacts an arrival in the Aeolian Islands by ferry from Naples, and the view here is from the deck as the boat travels down the west coast of Lipari. The islands of Alicudi and Filicudi are a considerable distance away across the sea; how they are seen in the poem is how they would appear to anyone from there. I'm not guessing. A couple of months ago, again in the Aeolians and walking the coast of Lipari, I took a photo from essentially the same distance and direction. Unlike my eyes, my camera has no visual deficiency, and looking now at this photograph, and doing so also with it enlarged by the electronic video-magnifier on my desk, confirms the accuracy of 'two tents pitched on blue', shapes without details. These, the drystone terracing of the slopes of Filicudi, the donkeys which are Alicudi's only transport, can be met close-up—and in the latter case heard—elsewhere in The Captain's Swallow.1
___________________