If your image is online somewhere, get the URL and paste it into the thread between image tags:
If you need to upload the image to Eratosphere start at the "Post Reply" button or the "New Thread" button. Note - "Quick reply" doesn't work. You will get this window: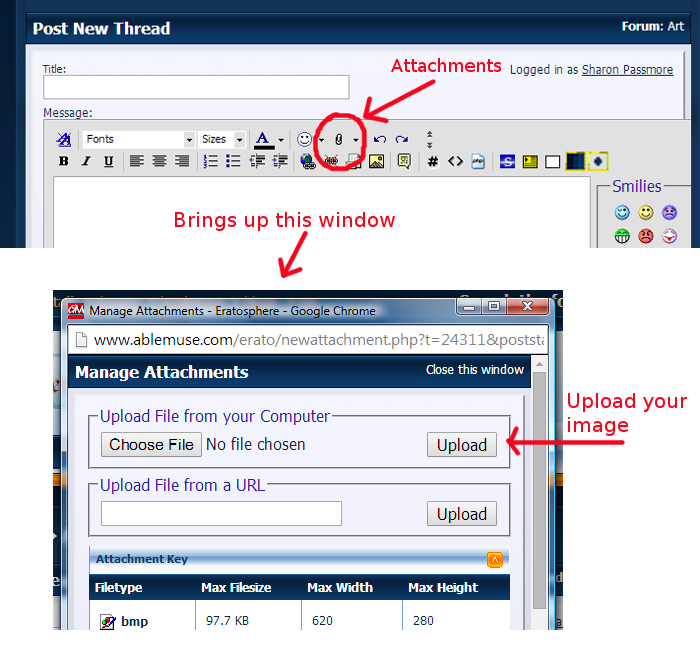 After you upload you will see a new area in the "Manage Attachments" window.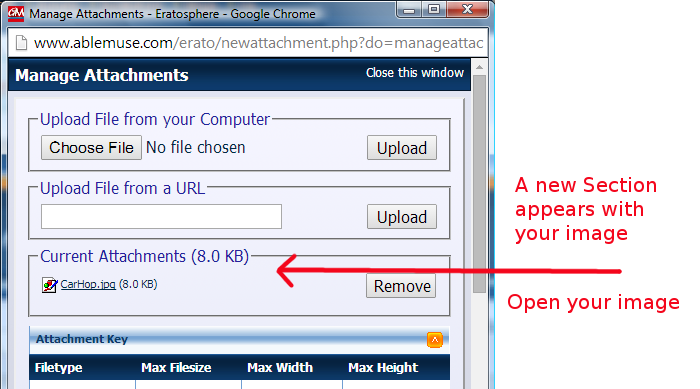 Opening your image gives you the URL: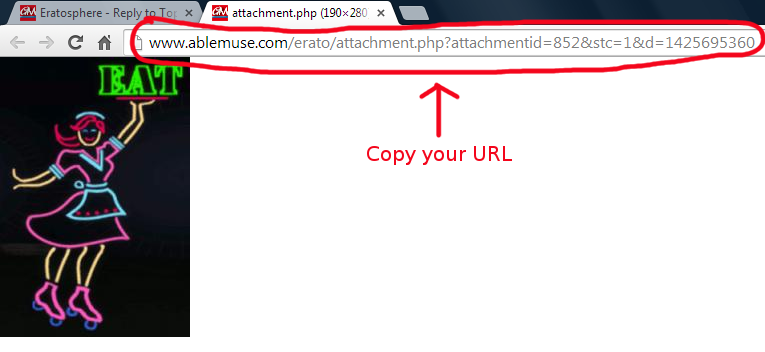 Now you can paste that between image tags as described up top.
Erato's official FAQ on attachments
http://www.ablemuse.com/erato/faq.ph...titles only=0