2013 Able Muse Write Prize: Contest Winners Announcement
Submitted by Alex Pepple on Sat, 09/07/2013 - 15:56.
~ Able Muse Write Prize (for Poetry & Fiction) ~

2013 Contest Winners Announcement
Able Muse is pleased to announce the winners of the Write Prize for poetry & fiction (judged anonymously throughout by the Able Muse Contest Committee and the final judges, Thaisa Frank for fiction, and Kelly Cherry for poetry). The winning writer and the winning poet will each receive a $500 prize.
Write Prize (for Fiction), Final Judge: Thaisa Frank


FICTION WINNER: Donna Laemmlen - "Crown of Iguanas"
Here is what Thaisa Frank has to say about Donna Laemmlen's winning story: "The image of the iguanas unfolds with the logic of a good dream, creating an ending that is both surprising and relevant."
The winning story will be published in the Winter 2013 issue of Able Muse, print edition. (No other entry in the fiction category achieved selection for publication.)
FICTION HONORABLE MENTION:
• John Haggerty - "Picnic at Angola"
• John Haggerty - "The Deserter, the Priest and the Gun"
* * * *
Write Prize (for Poetry), Final Judge: Kelly Cherry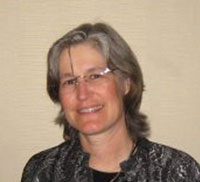 POETRY WINNER: D.R. Goodman - "The Face of Things"
Here is what Kelly Cherry has to say about D.R. Goodman's winning poem:

Technically adept, its other qualities—enlightenment; meaning that leads to more meaning—gained power with each re-reading. The hummingbird and its heartbeat reveal themselves to author and reader with something like joy. I say joy because it is presented here as a natural fulfillment, this desire that depth be known. This assertion that depth cannot be not known. One may think of the depths of fine arts or the depth of a human soul or of cosmic depth: the poem gives rise to an epiphany that serves as a metaphor for so much. It's rather brilliant!

SECOND PLACE: Jeanne Wagner - "The Unfaithful Shepherd"
Of the Jeanne Wagner's second-place poem, Kelly Cherry says:

I admire all the descriptions in this poem, find the Pasternak quotation ironically appropriate, and was stunned by the wolves at poem's end. This poem is a wonderful ekphrasis and makes the reader look harder at the painting.

THIRD PLACE: Richard Wakefield - "Keepaway"
Of the Richard Wakefield's third-place poem, Kelly Cherry says:

"Keepaway" is a close, canny observation of a situation I don't think I've ever before encountered in a poem.
FINALISTS:
Kelly Cherry observed that "in my experience, it's unusual to have so many fine poems in a competition." These finalists are a good representation of some of those outstanding poems. I have to add that some of the poems which did not make the finals were also quite good—especially, the honorable mentions further down below.

Melissa Balmain - "Two Julys"

Anna Evans - "Prague Spring"

D.R. Goodman - "A Red-Tailed Hawk Patrols"

D.R. Goodman - "Out Late in Summer"

Tara Tatum - "The Nut House"

- The winning, second place, third place, and finalist poems will be published in the Winter 2013 issue of Able Muse, print edition.
HONORABLE MENTIONS:
Here are the honorable mentions, which as noted above, were good indeed, and the long length of the list is another indication of the unusually large number of fine poems that were entered in the competition.
• Yakov Azriel - "My Father on the Roof"
• Mark S. Bauer - "Sunday Morning at the Pemberville Café"
• Martin Elster - "Playground In Early Fall"
• D.R. Goodman - "Exiting the Night"
• D.R. Goodman - "The Spirit Changes"
• Sky Joiner - "Mating Season"
• Maria Theresa Maggi - "First Night"
• Susan McLean - "Rules for Love"
• Richard Meyer - "Christmas Trees"
• Richard Meyer - "François Villon: The Last Testament"
• Richard Meyer - "Visitations"
• Cynthia Neely - "Love is a Wilderness"
• Rodney Nelson - "The Valley of Not a Shadow of It"
• Caitlyn Pezza - "Rochester"
• Susan de Sola Rodstein - "Eve Sleeps"
• Marguerite Scott - "I Think of My I Love Yous"
• Marilyn L. Taylor - "Accidental Reflections"
• Rob Wright - "Twelve Steps"
Congratulations to our winners, and finalists. Well done to the honorable mentions. And thank you to everyone who entered.
**NOTE: The results for the 2013 Able Muse Book Award are not yet available. They're expected before yearend.
Subscribe now to Able Muse to read the fine work of the contest winners and finalists in the forthcoming Winter 2013 issue.
Stay tuned for the announcements coming soon for the 2014 Able Muse contests.
-----------------------------------------------------------------------
Newsletter Signup | Forward